"Service to the Community" – Remembering Al Corey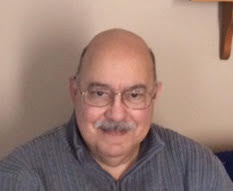 On Jan. 17, long-time Maple Run Unified School District Board member and former Bellows Free Academy teacher Al Corey passed away at the age of 83. Corey is remembered in the BFA community for his intellect, care for students and strong contributions.
Jeff Moulton, a Social Studies teacher at BFA who attended BFA during Corey's time, shared his thoughts on Corey's impact on the community. 
"You always want to leave a place in better shape [than when you came], and Al Corey did a tremendous job of that," Moulton said. 
According to the St. Albans Messenger, Corey began his career as a drama teacher and radio personality for WWSR. His path shifted to teaching when BFA offered him a position as a co-op organizer, and Corey would remain as a BFA Business teacher for 29 years.
For the past 17 years, Corey also served on the Maple Run Unified School District Board. 
MRUSD superintendent Bill Kimball, who worked on the MRUSD school board alongside Corey for the past four years, said that Corey had worked strongly towards aid for Emotional Support Professionals.
As a newer addition to the MRUSD Board, Kimball said Corey served as a "community guide," helping to provide direction on "what works for the St. Albans community."
Kimball noted how admirable Corey's work was, given his physical condition as of late.
"He made it a point, even when he was struggling with his own health, to be out and about," Kimball said.
Moulton and Kimball also shared some of the traits they had found most admirable in Corey, which included his negotiation skills, wisdom and care for students.
"He had a quiet sense of competence . . . that you were always comfortable around," Moulton said.
In addition to his intellect, Corey will be remembered for his strong commitment to community service. Through his decades of work, in every field, Kimball said that Corey's thoughts were always turned toward the community.
"Whether he was teaching, radio announcing or administering, his core was service to the community," Kimball said. "That should be his legacy."