Random Access Memories by Daft Punk Album Review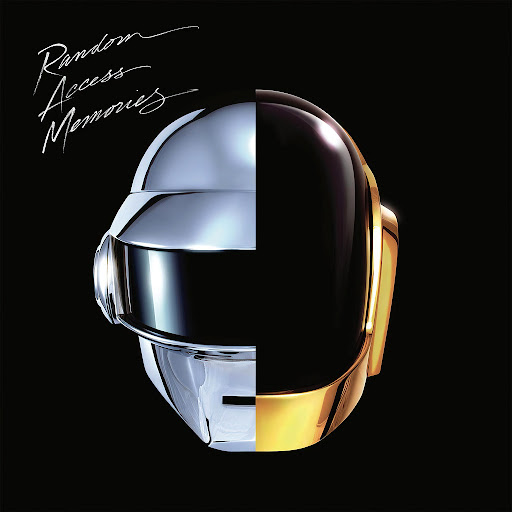 French electronic dance duo Daft Punk's music took the world by storm during their 28-year-long career. Projects such as Homework and Discovery revolutionized the sound of dance and electronic music in a way that no other group could achieve. Their final project, 2013's Random Access Memories is special to me, however. Although I'm a very new Daft Punk fan, I was familiar with a few songs of theirs prior to my fandom, such as "Harder, Better, Faster, Stronger" and "Get Lucky." However, it was my first listen to Random Access Memories that solidified my love for the band.
I've always been passionate about electronic music, and Daft Punk delivers that and then some. From the beautifully funky synths on "Giorgio by Moroder" and "Motherboard" to the autotune-slathered vocals throughout the entire album, Random Access Memories is a treat to those who like electronic music. 
However, anyone who enjoys dance music, in general, will find something to enjoy on this album. There are plenty of groovy beats throughout the tracklist; chart-topper "Get Lucky's¨ iconic guitar riff and the upbeat drums on "Fragments of Time" are only a couple of examples. On Random Access Memories, Daft Punk proves that they have perfected the craft of dance music.
Daft Punk also uses star power to their advantage on Random Access Memories. The feature list includes Italian "Father of Disco" Giorgio Moroder, The Strokes frontman Julian Casablancas, iconic producer and singer Pharrell Williams, singer and composer Paul Williams, guitarist and producer Nile Rodgers, producer and singer Todd Edwards and Panda Bear of Animal Collective. All of the guest stars on Random Access Memories give fantastic performances and add to the experience of the album.
However, out of all 13 tracks, "Touch" featuring Paul Williams has to be my favorite. I am not exaggerating when I say that I could gush about this song for hours. "Touch" feels like an extraordinary journey through emotion; Williams's warm and emotional singing about intimacy and emotions makes me feel warm and fuzzy every time, especially his final verse. The production is fantastic, too, from the beautifully strange intro, to the fun and festival-like dance section in the middle to the swelling and exploding instrumentation. The repetition of "hold on, if love is the answer, you're home" throughout the swelling sections always gets me emotional. "Touch" feels like a celebration of music and all it stands for, and I love it for that.
Overall, Random Access Memories is a fantastic sendoff for a group as legendary as Daft Punk. Even with its tenth anniversary soon approaching, Random Access Memories still sounds fresh and fantastic, and I would highly recommend it to anyone.