Cata-Perrault-ing into BFA business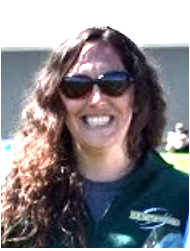 The BFA Mercury interviews the newly appointed staff each year and among one of the many new teachers, we welcomed Kristen Perrault into our family.
The Mercury's first interest was to find out why Mrs. Perrault wanted to teach here at BFA and if she was enjoying it.
"I love the community here, my kids have had really positive experiences and have heard that the students and the staff are very welcoming," Perrault said.
Perrault was born and raised in Syracuse, New York. She moved to Vermont when she was 26. Her first born son Kaden was only two years old. Perrault has been in St. Albans for 16 years.
"Starting out with a young family, my husband and I decided to move to Vermont and live here," Perrault said.
Perrault has two kids that have attended BFA. Her son, Kaden Perrault ('17) graduated last year and is now attending the University of Vermont. Her daughter Maya Perrault ('20) is a sophomore here at BFA.
Perrault really loves the community we have here at BFA. The students and teachers here at BFA have been very welcoming towards her and she has taken notice. Perrault enjoys the way the students bond with new students in the beginning of the year so fast and is proud to be a teacher here at BFA.
"I'm really enjoying the kids, there are great students here I enjoy chatting with them and getting to know them. I think there is a great community of kids here," Perrault said.
Perrault gained interest in teaching business from her grandfather who taught business at Syracuse University. Perrault's grandfather always told her happy he was to go to a job and enjoy what he was doing and it influenced her future decision to also become a business teacher.
"He was really happy and excited about business because it's an ever changing field," Perrault said.
Perrault is very family oriented and spends as much time with her family as possible. Her and her family really enjoy hiking with their dog; they have hiked many mountains and trails all over Vermont.
"Going back to Hawaii with my family would be amazing," Perrault said when asked about her ideal family vacation. Perrault has always loved Hawaii and wants her family to see its beauties.
"Me and my husband went to Hawaii for a wedding and did not have enough time to check out the area, and if I could go back i'd want to go back with my family," Perrault said.
Family is the most important thing to people all over the world, it very well applies to Mrs. Perrault. Family is the most important thing to her without a doubt.
"I really love spending time with my family; they are kinda my whole world," Perrault said.
Perrault explained how proud she was of her kids for their accomplishments at such a young age and is very excited for where their lives lead them.
"My grandfather, without a doubt," Perrault said when asked who her biggest influence was, "He taught me basically everything I know about business and helped me fall in love with teaching it."
The Mercury discovered that Mrs. Perrault is a kind, fun, and loving person who has already fallen in love with the BFA students and community. The Mercury welcomes Mrs. Perrault and hopes she has a fun and exciting school year.