Flexible Pathways: How Students May Broaden Their Horizons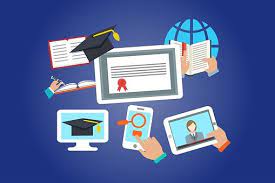 BFA students, did you know that your school schedule does not need to be limited to seven core classes? There are various opportunities offered at BFA that may broaden your horizons.  
BFA's Liam Mahabir is the Flexible Pathways Coordinator. Mahabir helps students find, and create, real-world job opportunities that can be found in or outside of the classroom.  He also helps students with dual enrollment. 
For high school seniors, dual enrollment classes are offered throughout colleges in Vermont. Students have the option to complete their first year of college while also finishing up their last year of high school. Northern Vermont University, CCV, Norwich and Castleton offer free tuition to high school students looking to get a head start on their college education. 
Along with informing students about dual enrollment, Mahabir is also in charge of managing Flexible Pathways for BFA students. This can be available for multiple grade levels and not just seniors. 
In an interview with The Mercury, Mahabir grouped Flexible Pathways into three categories: work-based learning, BFA work experience, and independent learning opportunities. 
Each pathway offers different, but equally rewarding, experiences. Work-based learning would be something like an internship where a student goes off campus to learn from a mentor in a work-based environment. 
BFA work experience allows for students to directly give back to the BFA community and act as a teacher's assistant for a subject that they may excel in. 
Lastly, independent learning opportunities are ideas generated by students, which are then turned into a product or greater understanding of a topic.
Mahabir noted that, "more [students] are aware that [they] can take dual enrollment or online classes" but wants every student to know that there are countless opportunities for them. 
If you have an idea of a project you would like to work on, then you should inquire about it with Mahabir because "there's a possibility that it could exist within Flexible Pathways," Mahabir said.