¨There is also so much to be gained¨- Foster Parents in Vermont Share Their Experience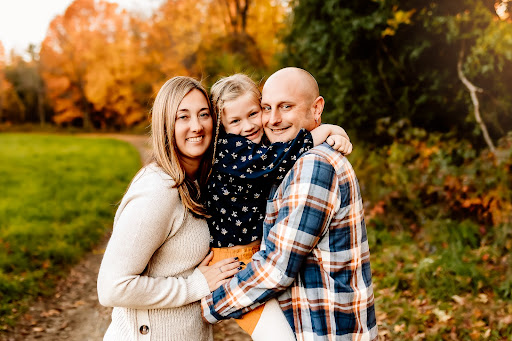 In 2021, 1,061 children were put in the custody of Vermont's Department for Children and Families (DCF). 
DCF's mission is to "foster the healthy development, safety, well-being, and self-sufficiency of Vermonters," and that includes those children in their custody. To make sure that these children are safe and cared for, DCF gets the help of foster parents to care for children while they are away from their original homes. 
The Mercury spoke with Jamie Olson, a St. Albans resident and teacher at Missisquoi Valley Union High School, and Casey Painter, a special educator at Bellows Free Academy, to learn more about what it means to be a foster parent.
Jamie Olson
Olson said she began fostering when she turned 28 after she bought her first house. After completing the application and going through interviews with DCF, she was able to begin fostering a month later. 
That was nine years ago; now, she has fostered twenty-six children and plans to foster more. 
Olson explained how her desire to foster started from a young age. Growing up, she learned that two of her uncles were adopted through the foster system and saw her aunt and uncle foster.
"I knew, even as a kid, that I wanted to do that too," Olson said.
That being said, she said, "Fostering isn't easy." She explained that a lack of resources and mental health care for teens can make fostering difficult. 
"The biggest struggle is having a teen who needs mental health services and is unable to get them," Olson said. 
There is also the attachment a foster parent and child build between one another.
"I once read that if your heart doesn't break a little bit every time a kid leaves, then you're doing it wrong," Olson said. "There are a lot of tears and frustration, but there is also so much to be gained."
Olson encourages those who are considering being foster parents to do more research into it. As she said, fostering comes with its challenges, so she suggests that prospective foster parents take their time before committing to it. 
Casey Painter
In March 2020, Painter and her partner, Tim Rousselle, began fostering their first child after Painter's friend, who was working in the foster care system, had reached out to them about the opportunity to foster a young girl named Ava.
"It was challenging to begin with," Painter said. "We had to learn [a lot about] each other and figure out our system. But once she was there, it just became really hard to see our lives without her."
Painter and her partner wanted to provide a sense of stability as Ava had been to multiple foster placements in a short amount of time. After only a couple of months, Ava's case plan was changed from reunification to adoption.
"We knew at that point that it was meant to be. She fit into our home, she fit into our family, she fit into our lives," Painter said.
So Painter and Rousselle began the process of adoption, and in February 2022, they finally adopted their young daughter. 
Since then, Painter has fostered one teenager and plans to continue fostering in the future. "My heart is really in fostering. It's a really rewarding position to be in," Painter said. 
However, like Olson, Painter has experienced challenges while fostering. She explained how the high need for foster parents and the increase in workload has caused DCF to be understaffed, and that understanding how to navigate the traumatic background that foster children may come from is challenging. 
"You never know what their experiences exactly were prior to coming into foster care. Generally, it's not a positive experience," Painter said. 
Despite the challenges, Painter plans to continue fostering in the future. She hopes that fostering allows her to give a "space to be safe so [foster children and teens] can get the support that they need to be able to be successful."
To Learn More
If you're interested in learning more about becoming a foster parent, adopting or providing kinship care in Vermont, visit dcf.vermont.gov for more information.