Supercharge your self-esteem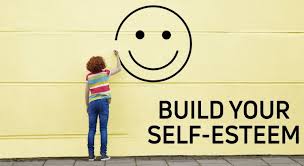 Many students worry about their self-esteem and health problems while going through high school. Whether they struggle with the way they look, or they just do not feel confident about themselves as a person. 
The SuperKids Nutrition Website (https://www.superkidsnutrition.com/) talks about how "being there" for others can really help self-esteem.  Allowing teens the space to talk about anything and everything, with a real, active listener, really helps teenagers. 
"Provide an environment for them to talk, help them to problem solve, help them to develop coping skills, talk with them about their physical changes," SuperKids said.
The BFA nurses, Valarie Lipka and Jodi Walker, help students with many different types of issues and concerns.  Health is one of them, obviously, but the self-esteem side is connected to health, and, surprisingly, to nutrition.  
You can build your self-esteem in many ways, by keeping a positive mindset about whatever you may be struggling with.
"Practicing something you're not comfortable with and upon being more successful you build self confidence, whether it comes in different forms with academics, relationships or anything else," Lipka said. 
As you get older you start to make your own decisions and change how and what you do. Here,  being honest with your doctor or nurse or any health care provider is always advisable. 
What does Nurse Lipka recommend? "Regular visits with primary doctors while being open and honest with them," Lipka said. 
Another source for advice about building self-esteem for teens is a website called Kids Health (https://kidshealth.org/). 
"If you want to feel good about yourself, do things that are good for you. Maybe you want to eat a healthier diet, get more fit, or study better. Make a goal," Kids Health said.  
Teens should be honest and keep healthy relations with people like the school nurses.    They work hard to create a space where any student can talk about anything. And, they can refer students to other places where advice and counseling are provided for a broad range of topics that might be needed. 
Remember, self respect and self-esteem are pretty much the same thing.
A wise person once said: "One day, or "day one."  You can decide to take action to raise your self-esteem, and there are people who can help you with those decisions.