Kyle Thweatt's ('11) Journey Home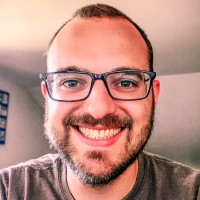 From The Mercury to NASCAR, former editor of The Mercury, Kyle Thweatt has ventured on quite the career path since graduating from Bellows Free Academy in 2011. Thweatt is currently the Communications and Outreach Director for the Vermont Department of Labor, a position he started just over a year ago. 
Thweatt partially credits his time as editor of The Mercury for his current career path. "I was the editor for The Mercury when I was at BFA, and I was writing for The Messenger [as well], doing sports reporting, covering games and other high school events… All that experience, I kind of realized that I want to be on the sports [public relations] side of things, rather than the sports writing, really working on the business side and helping from a PR and marketing perspective. That's kind of the rationale for why I went to school for sports management. I also interned at the Lake Monsters doing PR," Thweatt said. 
After he graduated from Syracuse University in 2015, Thweatt moved to central Florida, first working for a minor league baseball team (the Brevard County Manatees) in Melbourne, a job he got from going to a major league baseball career fair. Thweatt said, "Then I ended up having an opportunity, actually, through Syracuse University alumni with NASCAR, so I jumped over to the NASCAR Foundation to help with its programming efforts around children's health."
Thweatt explained his rationale for moving back to Vermont. "I still was definitely feeling a little far away, and at the same time, I always had the ambition to move back to Vermont. I made the decision [last fall] that now was the right time, and I started looking for different opportunities in Vermont, and the opportunity with the [Department of Labor] popped up so I applied, and I ended up getting the job." The timing was perfect.  "I couldn't have asked for more of an appropriate time to have been able to move back with the [COVID-19] approach in [Vermont] versus what I'm hearing from my friends in Florida," Thweatt said. 
COVID-19 has also greatly impacted Thweatt's work in the Department of Labor as he is now working from home. When reflecting on how COVID-19 has accelerated unemployment claims in the state, Thweatt recalled how, "[In the spring,] everything was happening so quickly that we were really just trying to respond as quickly as we could to everybody that was calling, emailing or messaging us in different ways."
When looking back on his years at BFA, Thweatt credits his time with The Mercury for many of his high school memories. "I still have [the archives] from when I was at BFA, so it's fun to go and look back. You don't really think about it when you're in [high school,] but then when you look back, all of a sudden you remember all the good times."