Automotive Elora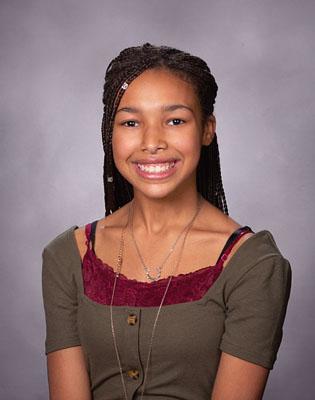 Classes offered at the Northwest Career and Technical Center  provide hands-on work experience and a variety of programs to choose from. However, not all of these programs are appealing to different genders. Because most NCTC classes belong to heavily-gendered fields, such as cosmetology or building trades, there is a lack of diversity in many programs. 
According to Susan Bosland, the NCTC's Student Counseling Coordinator, approximately 21% of current NCTC students are considered non-traditional in their programs. This gap is even wider for the Automotive Technology program, where only ~8% of students are women. 
Lack of gender diversity is one of the reasons Elora Menard ('23) is such a unique student. She is currently enrolled in the Automotive Technology II program and is one of a few girls taking the course.
Menard has been in the Automotive Technology program for two years and is currently enrolled in Automotive II, having passed Automotive I last year. She also took Powersports, an NCTC course, her freshman year, where she and her classmates would rebuild deconstructed engines to see if they would run properly.
According to Menard, the automotive program is, "fun, but a lot of work."
The Automotive Technology Program is a bit of a commitment, Menard says. There are two sections of the program, Automotive I and Automotive II. Automotive I, which Menard took her sophomore year, is a one-year course. Proficiency in this course is a requirement to enroll in Automotive II. The program also takes up a lot of class time daily. This year, Menard spends three periods a day in the Tech Center.
The program, Menard says, is very complex and covers a lot of different subject areas. Students are able to gain certification in many types of work, as well as earn .5 science credits per year. 
Even with all of this time spent on automotive work each day, Menard enjoys automotive work in her free time, too. This past summer, she spent her time working at the Handy Toyota in St. Albans, where she conducted car inspections, oil changes, minor repairs, etc. She was the only female automotive technician there.
Menard explained that her passion for automotive work comes from her own family and interests. Her grandfather was an automotive technician and carpenter, and she aspires to become an engineer and technician after high school.
Menard also noted that, despite her gender, she's always felt at home in the course and in automotive environments. Aside from a few nerves about being the only girl in a class of 19 students her freshman year, Menard says she has been very happy in the program.
"[The guys in the class] accept me perfectly fine, and they don't care that I'm girl," Menard said.
She mentioned the benefits of being a girl in the class, too. According to Menard, because she's the smallest in her class, she is often asked to retrieve items her peers have dropped in hard-to-reach places.
"[The class is] great," Menard said. "I have really great people around me and it's just really, really fun."