Andrea Senesac: from Substitute to Science Teacher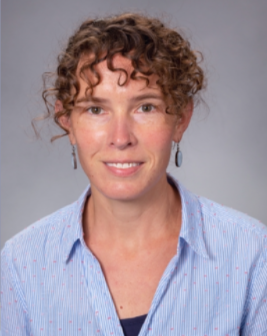 Andrea Senesac ('97) has joined the Bellows Free Academy staff for the 2022-2023 school year. While she was present within the BFA community as a substitute teacher last year, Senesac now teaches biology and earth science classes. 
Senesac said her start to the school year has been "great," but "kind of stressful in different ways than… subbing was last year."
Regardless, she said being in the classroom with her students has been "fantastic" so far.
According to Senesac, while she has been feeling a little nervous about teaching, she does not see her nervousness as a bad thing. 
Majoring in biology and minoring in chemistry at the University of Vermont, Senesac said she went on to work at the International Business Machines Corporation as an engineering technician for six years before quitting to stay home with her four children. She then went and got her teaching license before coming to BFA to work as a substitute teacher last school year.
Hailing from Georgia, Vt., Senesac ('97) is a BFA alumnus, alongside her husband, Sean Senesac ('97), whom she met at their graduation party. They have been married for 21 years. 
Senesac said she applied to BFA because she went to school here as a teenager and enjoyed it, so it "seemed like a logical choice" for her. Another factor in Senesac's application was her student teaching with fellow BFA science teacher Kristin Corrigan, whom Senesac thought was "fantastic."
While Senesac teaches biology and earth science, she said she prefers teaching biology as that is what she studied at university. Senesac said that her biology class field trip down to St. Albans Bay to test water samples "excited" her and that she thought it was "really, really cool" to see living creatures in the water. However, she also likes teaching earth science because it is a "little bit different" from what she is used to. 
According to Senesac, teaching at BFA has been a great experience so far, and she said she is excited to continue teaching for the rest of the school year.