Jamie Bristol: BFA's New Engagement and Communication Coordinator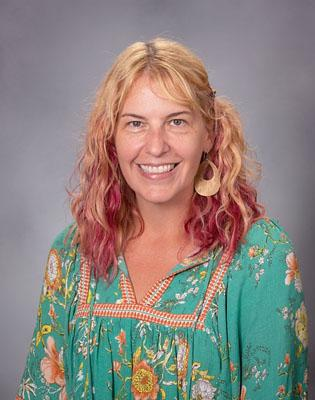 There are many new faces that have popped up around the Bellows Free Academy. One of these new faces is Jamie Bristol. She is the new Engagement and Communication Coordinator. According to Bristol, she is in charge of pushing BFA out into the community and, more importantly, bringing the community to BFA.
She was originally a BFA English teacher, but she said she thought the school needed a deeper connection with the community around it, and it was as if something was missing.
"I felt that coming out of a pandemic, we needed to bring life to this community," Bristol said
She said she got the job because she was already finding herself doing some of the work that she would be doing with her new position. Considering that she has the skills for something bigger, she decided it would be a good idea to broaden her horizons.
According to Bristol, she went to the principal, Brett Blanchard, and the Maple Run Unified School District's superintendent, Bill Kimball, and made the new position final. 
In her interview with The Mercury, Bristol had a lot to talk about in her field and how she can make a difference for the school. She is already helping to get activities rolling such as the parent informational night.
Bristol said that her job is going well. She now communicates more with the higher-ups of the school, and she feels she has a little more power and recognition than before.
Bristol said that her favorite part of the job is that she can do more of what she liked about teaching. For example, she can be just as, if not more, involved with students.
The job isn't without its cons for Bristol. She said that she misses the one-on-one interactions that she could have with individual students. Since her work is now more collaborative, she can't get as much of a personal connection with certain students on their own.
Overall, Bristol said she enjoys her new job and is excited to continue to use her noggin to think of ways to bring the community together.