Meeting Ms. Mangham!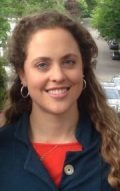 Bellows Free Academy is happy to welcome new English teacher, Hannah Mangham. Mangham joined the English Department for the start of the second semester and is looking forward to continue working at BFA for the future. 
Mangham is not a Vermont native but spent parts of her childhood in the state. Growing up in Seattle, her upbringing included a variety of differing experiences that many Vermonters are not used to.
"I'm glad I grew up in the city so I could get to know so many different people. The Seattle culture is much different than the East Coast culture. I'm thankful I've gotten to see both," Mangham said. 
Mangham was split on going into physics or literature during high school. After her application process, she settled on Williams College in Massachusetts that seemed right for her with an uncommon focus that she thoroughly enjoyed.
"English and physics really were my favorite subjects. I really enjoyed reading stories of people around the world so I went for comparative literature… I read Spanish and studied Spanish literature. I read a lot of Spanish literature, which was a good way to explore another culture through reading," Mangham said.
After enjoying her experience at Williams College, Mangham eventually ended up at BFA. Feeling nervous coming into the position, she was pleased with how the community opened up to her.
"I've met a lot of great people and I've enjoyed getting to know the staff. It's always a big transition, because every school has their own vibe, but there have been a lot of people who have been very kind to me so far which I appreciate greatly," Mangham said.
When Mangham is out of the classroom you would not be surprised to find her outdoors, emphasizing that it is always important for her to get outside as much as she can.
"Sometimes I go night skiing at Bolton. After work I like to be outside, so I like to go on walks with friends… Really just being outside after work is always nice," Mangham said.
Mangham is a teacher who gives the impression of being very easy to work with. It is clear that although hardly any time has passed, she is comfortable with her advisory and classes, and she has had a welcoming experience joining the Bellows Free Academy community.
Mangham is a welcome and joyful addition to the BFA English Department.