Colorado Avalanche vs. Chicago Blackhawks Game Review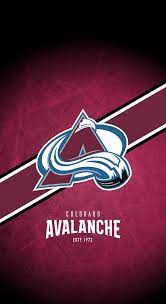 "You're in the moment and it just kind of happens," Makar said.
Colorado Avalanche took a 4-3 overtime win against the Chicago Blackhawks on Jan.4 at the United Center Arena.
A Colorado Avalanche defenseman Cale Makar had the game-winning goal in overtime and fans described it as "One of the best goals of the year."
This doesn't take away from the 29 saved shots on net by Marc-Andre Fleury, recording his first game in net in 2022 for the Chicago, Blackhawks since returning from his back-to-play protocol of COVID-19. 
To kick off the first period, it only took 5 minutes for Colorado to take advantage of the Blackhawks, and that's when Erik Johnson took a hard shot from the point banking a point past Fleury for his team to take a 1-0 lead. 
To wrap up the first period, Alex Newhook put his hands in favor around the Blackhawks' defenseman and managed to put their team in favor of a 2-0 lead by placing the puck right over Fleury's shoulder. 
Less than 4 minutes into the second period, a shot from the point was rebounded out in front of the net, and a battle between the two teams was put to an end very quickly when Jonathan Toews buried it in the net. There wasn't much more commotion the rest of the period when it was still 2-1 going into the third period.
In the last period, Chicago came out hot with only a minute in, and a pass from Patrick Kane left DeBrincat no choice other than to put the biscuit in the basket to tie the game 2-2. Only 50 seconds later DeBrincat locked in his second goal of the game and the first lead of this match for Chicago. 
The lead fell back into a place of a tie with 8:16 to go in the period when player Erik Johnson from Colorado secured his second goal of the game. 
In overtime, with only 2 minutes and 33 seconds to go, Cale Makar came hard out of a tight turn right into crashing the net with the puck and putting it right to the roof of the net over Fleury's shoulder. 
This continued a five-game losing streak for the Chicago Blackhawks but an overall good night for Colorado.